Topic: The system for systemising your business. A simple framework you can follow to maximise all of the systems/processes shared by our experts in this summit.
Website: melbourneSEOservices.com
Standard Operating Procedure: Coming soon.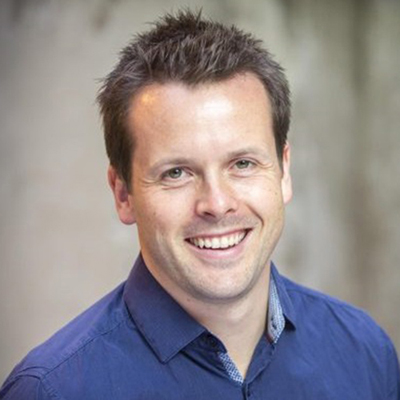 David Jenyns is the Founder & Chief Marketing Officer (CMO) of Melbourne SEO Services.
How does one person sell a sporting stadium? Piece by piece. That's what David Jenyns did at the ripe old age of twenty. This is where his entrepreneurial journey began. See an opportunity, act on it, learn what worked and what didn't, then apply it to the next opportunity.
After creating successful stock market trading courses, franchising multiple retail stores, and building a multi-million dollar portfolio of over 500 domains and websites, David didn't need to seek out opportunities anymore… they found him.
On the back of his varied successes, David had also built one of Australia's most sought-after SEO companies, helping businesses not just to rank in the search engines, but to convert more leads into paying customers. This holistic approach gave him the international respect and reputation he still has today.
When Google began refining it's algorithms, many SEO companies went bust, but not Melbourne SEO Services. With David's foresight and planning, he had integrated video as a core component into his online marketing strategies, which kept his clients afloat during shifts in the web marketing landscape.Video marketing exploded. And David and his team were in the prime position. This is how Melbourne Video Production was born. A solo entity, dedicated to creating high quality web videos for online marketing campaigns. Working hand in hand with its sister company, Melbourne SEO, the combination was unstoppable.Many years later, Melbourne SEO and Video are still going strong, and are the flagship examples of David's approach to systematising a business.
Systems have always been running through David's veins. It's how he operates and it's what brings him all his success. A few years ago, he came to a roadblock when he realised that when he briefly removed himself from his businesses, the results began to waver, things weren't being done correctly and staff were left looking for answers.
We all know systems make businesses more successful. Just look at McDonalds. The problem is, we're living in an increasingly digital world, and operating procedures seemed to have been left in the nineties. So after years of using everybody else's favourite platforms for cloud sharing, documenting procedures and so on, David realised something life-changing…
There was no purpose-built platform dedicated to creating, housing and refining all your systems in one place.
So in true David Jenyns style, he created one. It's called systemHUB. And it's awesome.
He also realised, there was no system for creating systems. So he created that too. And what did that mean for business? It meant he could fly to Amsterdam to give a TEDx talk, knowing that the businesses were running smoother than ever. It meant that he could stop micro-managing and focus on building his businesses. It meant that his staff were empowered with the tools and skills to do their jobs effectively.
It means, as all entrepreneurs dream of, successful businesses that are operating autonomously, just the way you want them to.
And now he's sharing systemHUB with the world.